Hook & Master
(1361 N 2nd St, Philadelphia, PA 19122)
Hook & Master is chef Jose Garces' most recent foray into the world of pizza and seafood small plates. Inside Nero created an interior poster installation of Bill Murray from the movie "The Life Aquatic with Steve Zissou" wearing a knitted hat featuring the restaurant's logo. The poster was created from an original stencil design spray painted onto large poster paper. The poster was then adhered to the wall and distressed to give an authentic street art look.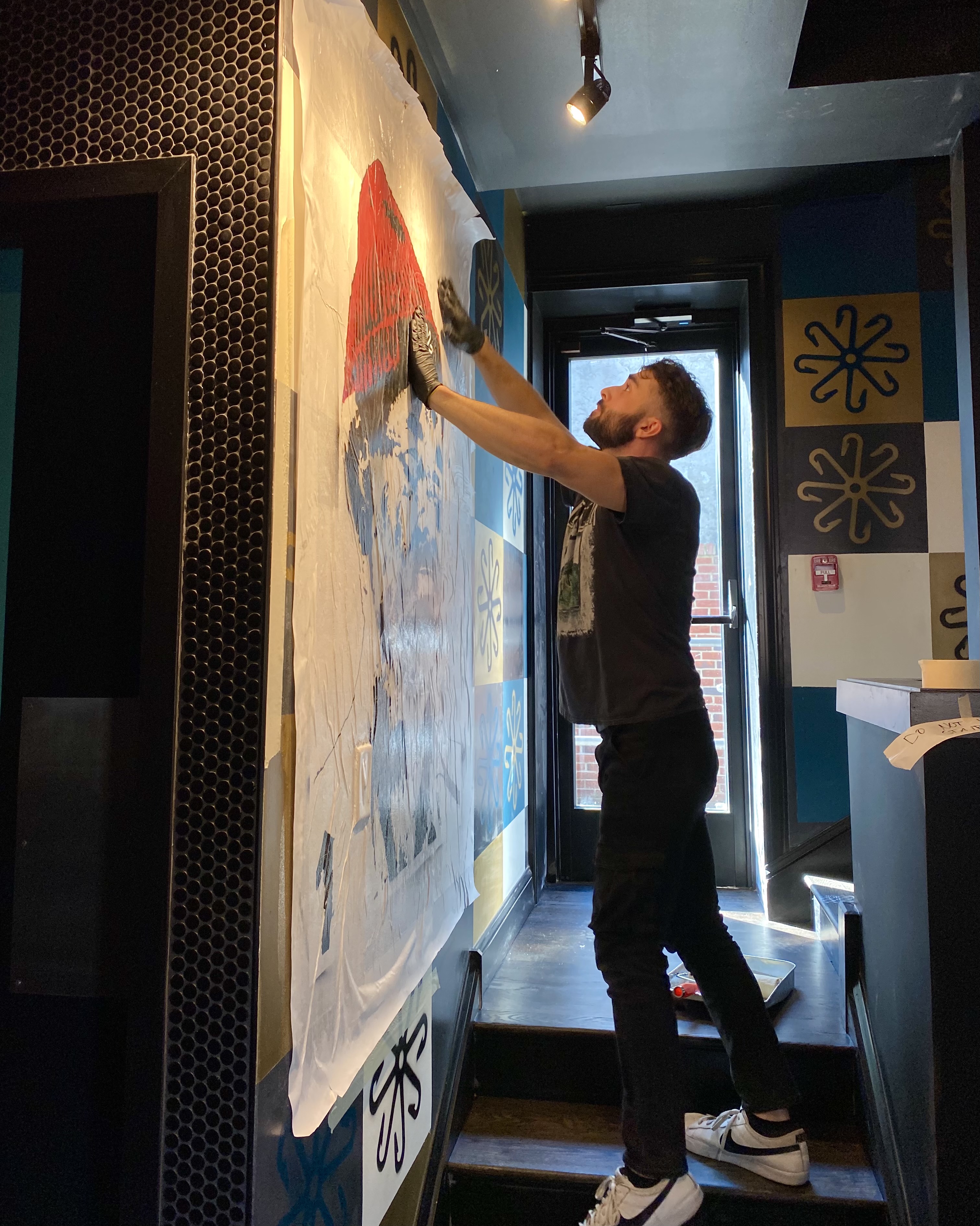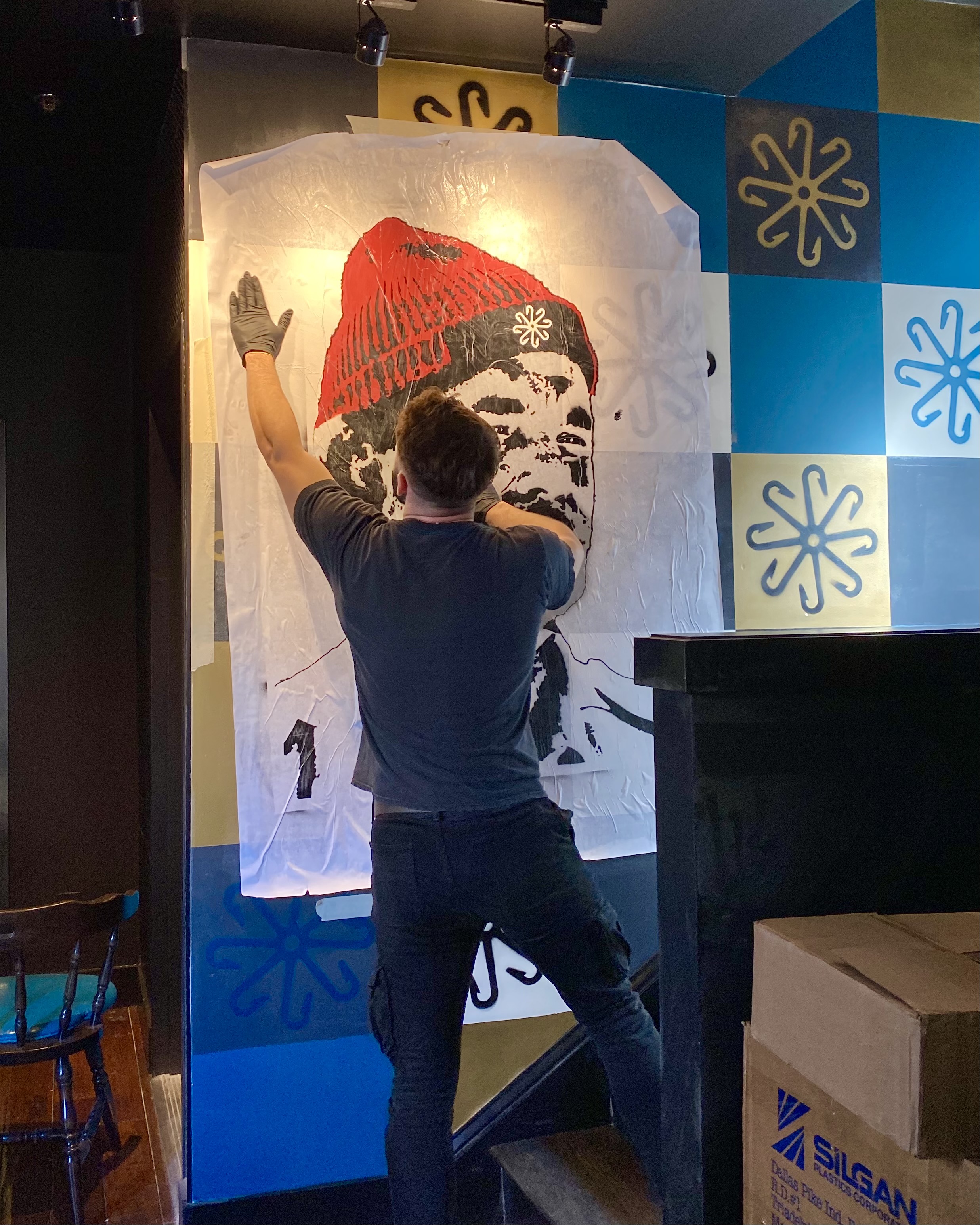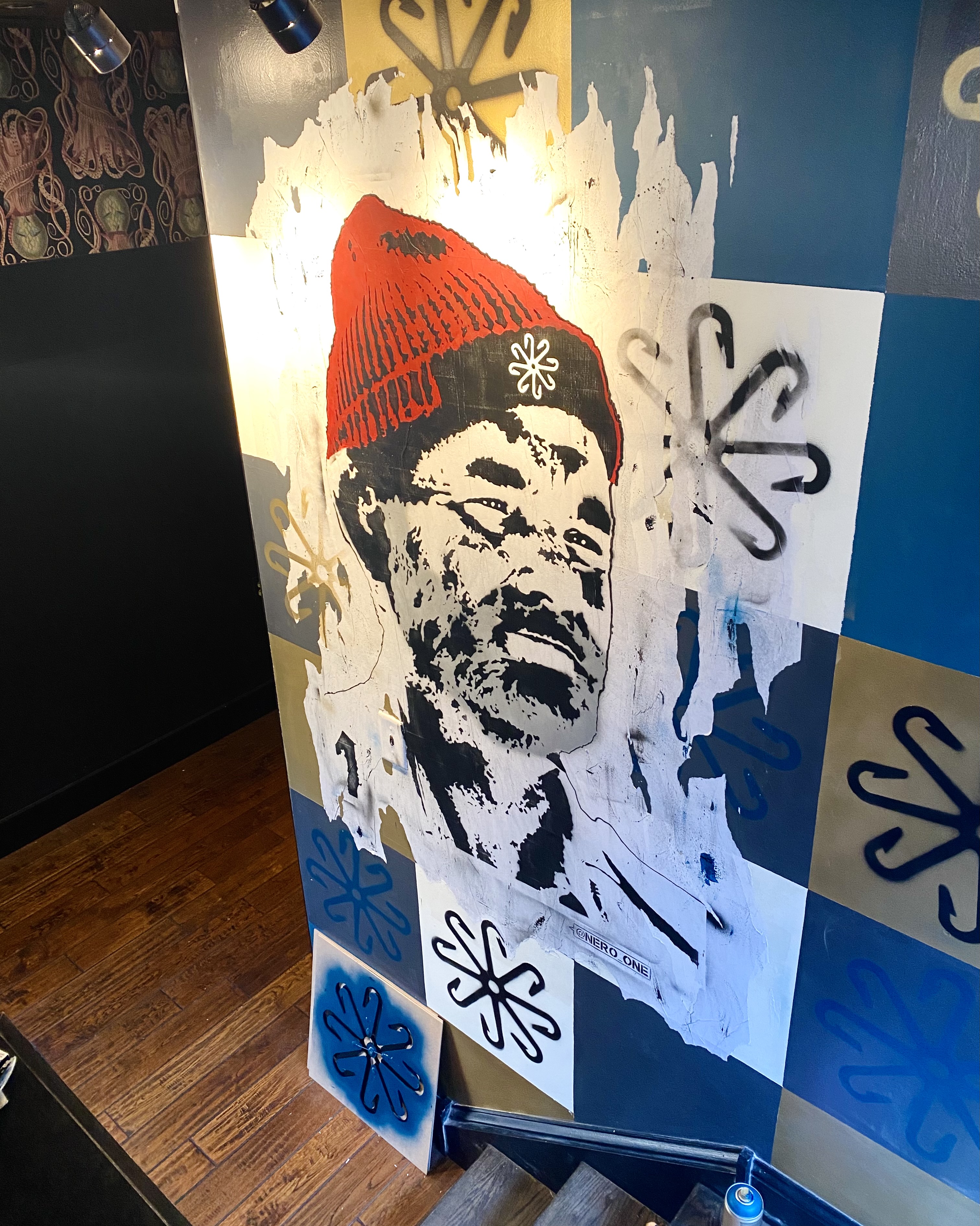 Arlen Specter US Squash Center
(25 N 33rd St, Philadelphia, PA 19104)
The Arlen Specter US Squash Center is the country's largest squash facility and anchor of the US Squash Community Affiliate Network. Nero designed and created a one-of-a-kind art installation for the grand opening event of the facility. The art piece (measuring 7 feet wide and weighing more than 300 pounds) used 1,400 regulated squash balls to spell out the facility's slogan "You Belong." This piece was created in only 6 days with the help of fellow Philadelphia artist Frank Chappell.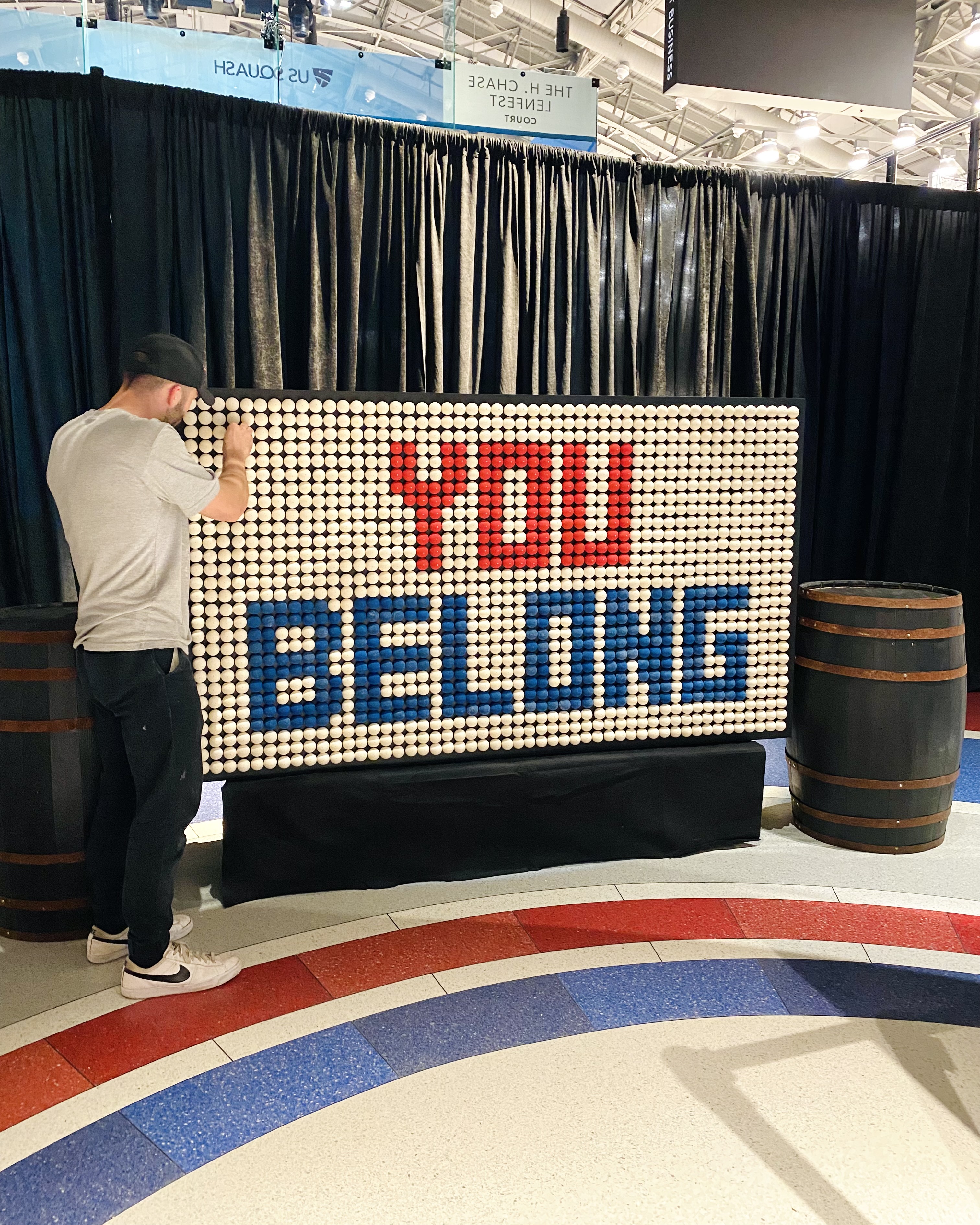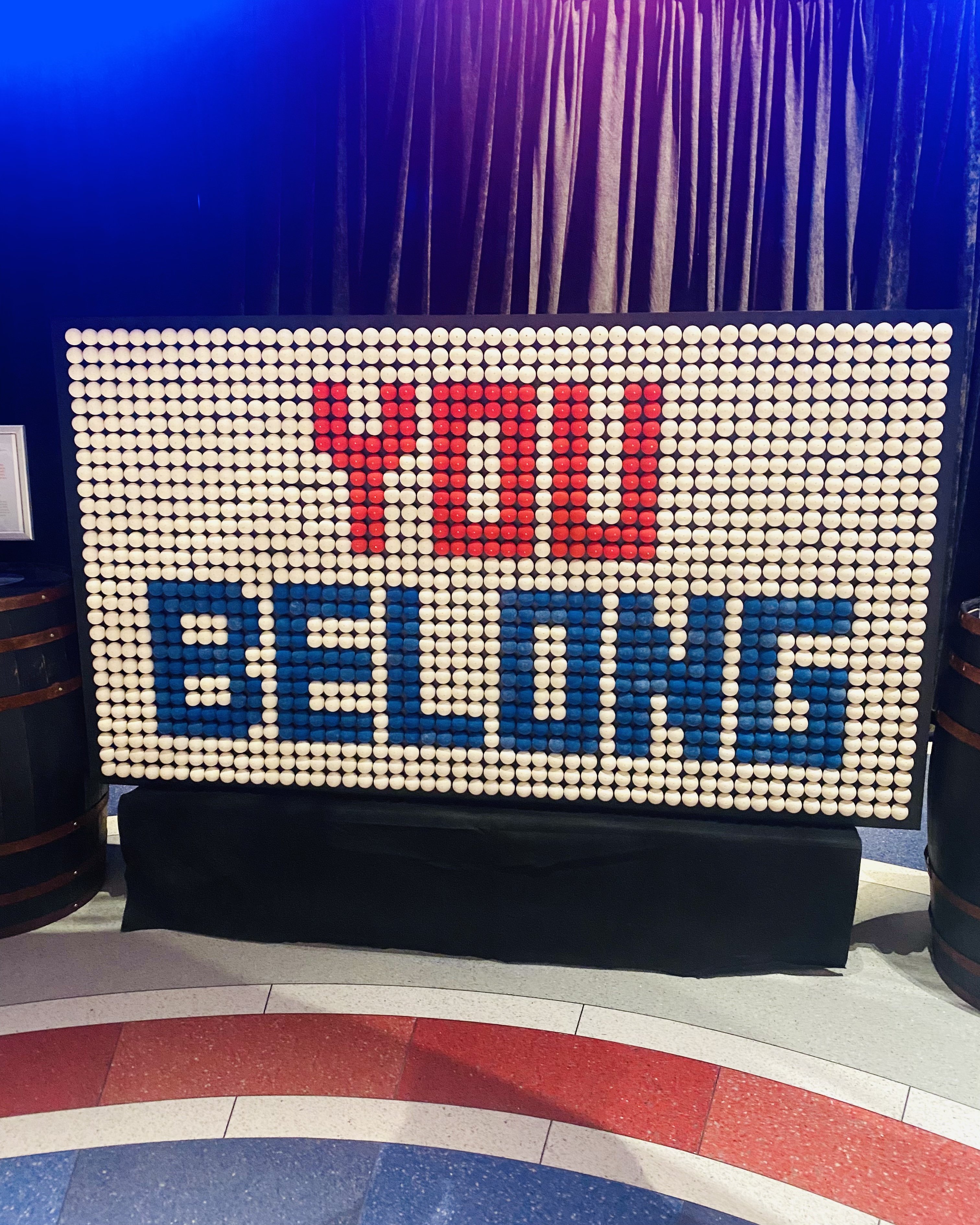 From The Future (709 N 2nd St # 300, Philadelphia, PA 19123)

From The Future, a marketing agency located in Northern Liberties, had a bare hallway that needed some paint. The white walls were blacked out and on each door an astronaut with the words "COME AS YOU ARE" was painted. Unique stencils designed and created by NERO.