The Broderick Apartments (400 Walnut St, Philadelphia, PA 19106)

"I hung this piece in the lobby of The Broderick Apartments in Society Hill. I created it from recycled materials and supplies I commonly use in the creation of my artwork. The body of the canvas is a replication of the textures I've seen on the street. Torn paper, staples, splattered paint, etc. "YOU ARE MY HOME" is stenciled across it. ⠀
⠀
Home can be a physical place. It can also be a person. You are my home and I want to come home to you. This canvas is for public viewing. If you're in the area (400 Walnut St) walk in the doors and take a few looks at it. This 1 of 1 piece is also for sale and can purchased directly off of the wall." - Nero

More information about this piece HERE.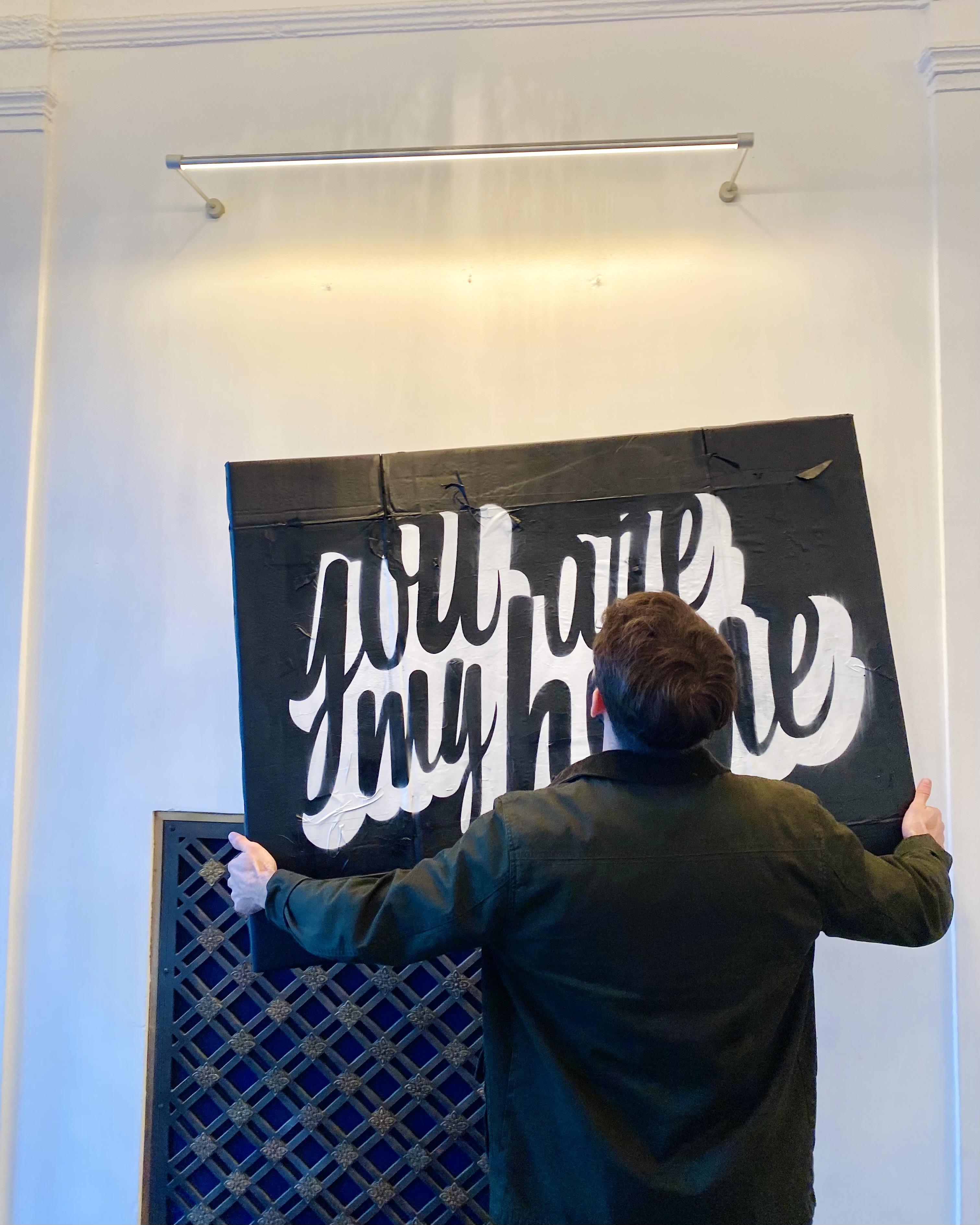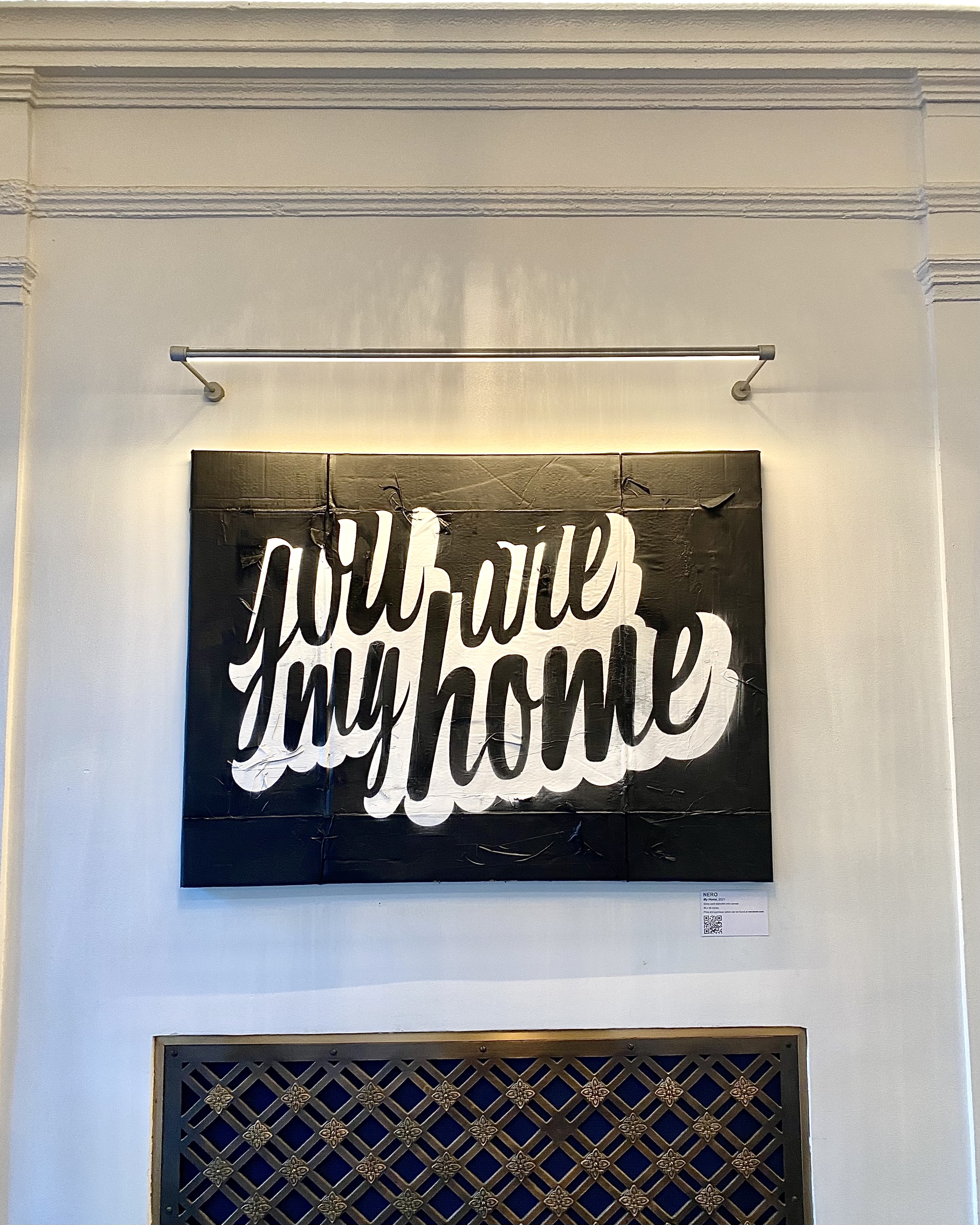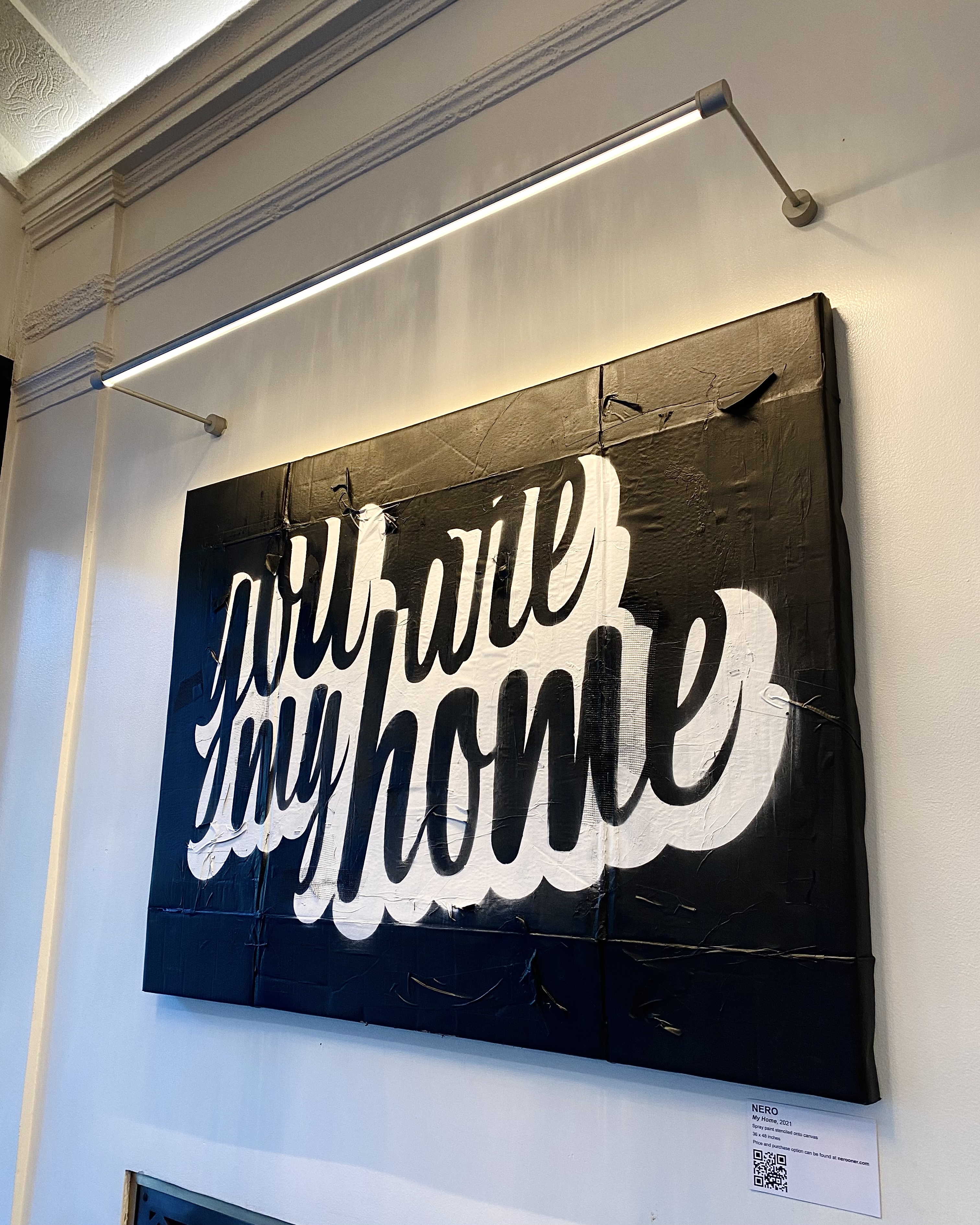 1600 Callowhill (1600 Callowhill St, Philadelphia, PA 19130)

Inside the lobby of 1600 Callowhill are 7 classic NERO pieces. All are spray paint stenciled onto canvas. All artwork is signed and dated (2019) and are now purchasable. Please use the CONTACT form if you wish to inquire.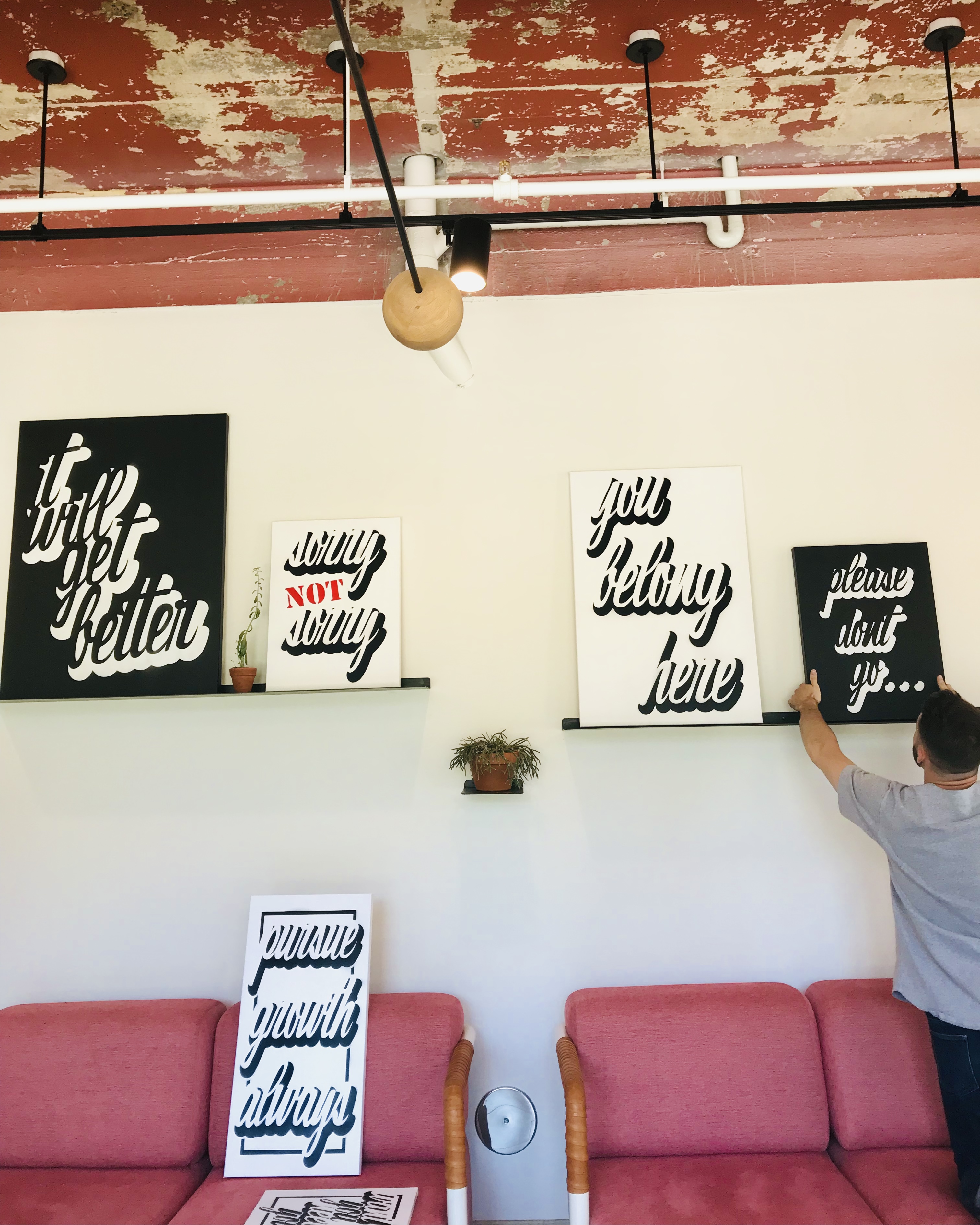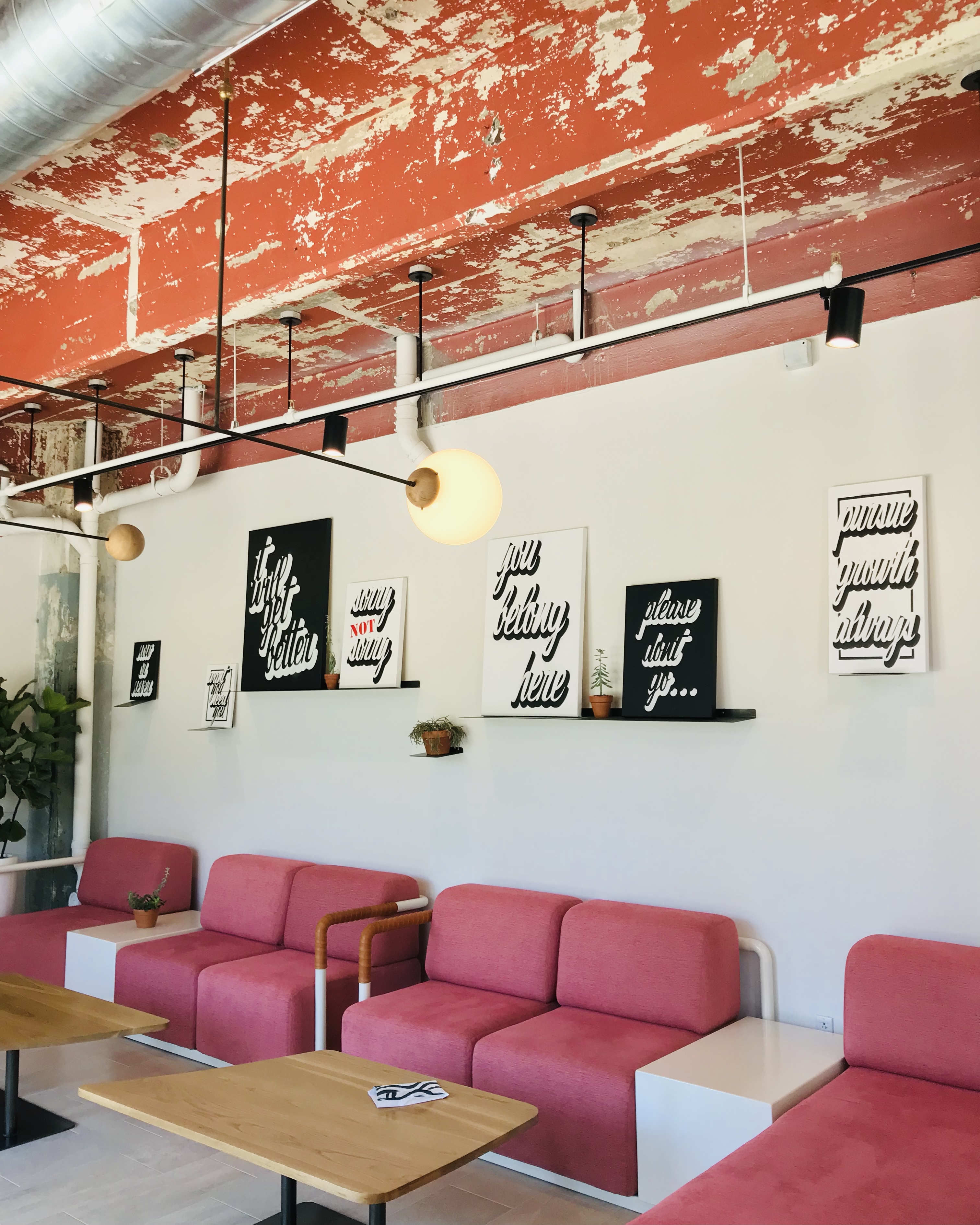 Fashion District Philadelphia (9th & Market Streets)

Fashion District Philadelphia is a shopping mall in Philadelphia, Pennsylvania located in Center City along Market Street. It opened in 2019 on the site of a previous mall known as the Gallery at Market East. Hanging aligned on a wall on the 3rd level of the mall, you will find two crafted and painted art installations by NERO. The phrases "You Belong Here" & "Please Don't Go" are stenciled across the faux brick walls. Art measures 4' x 4'.

NOT FOR SALE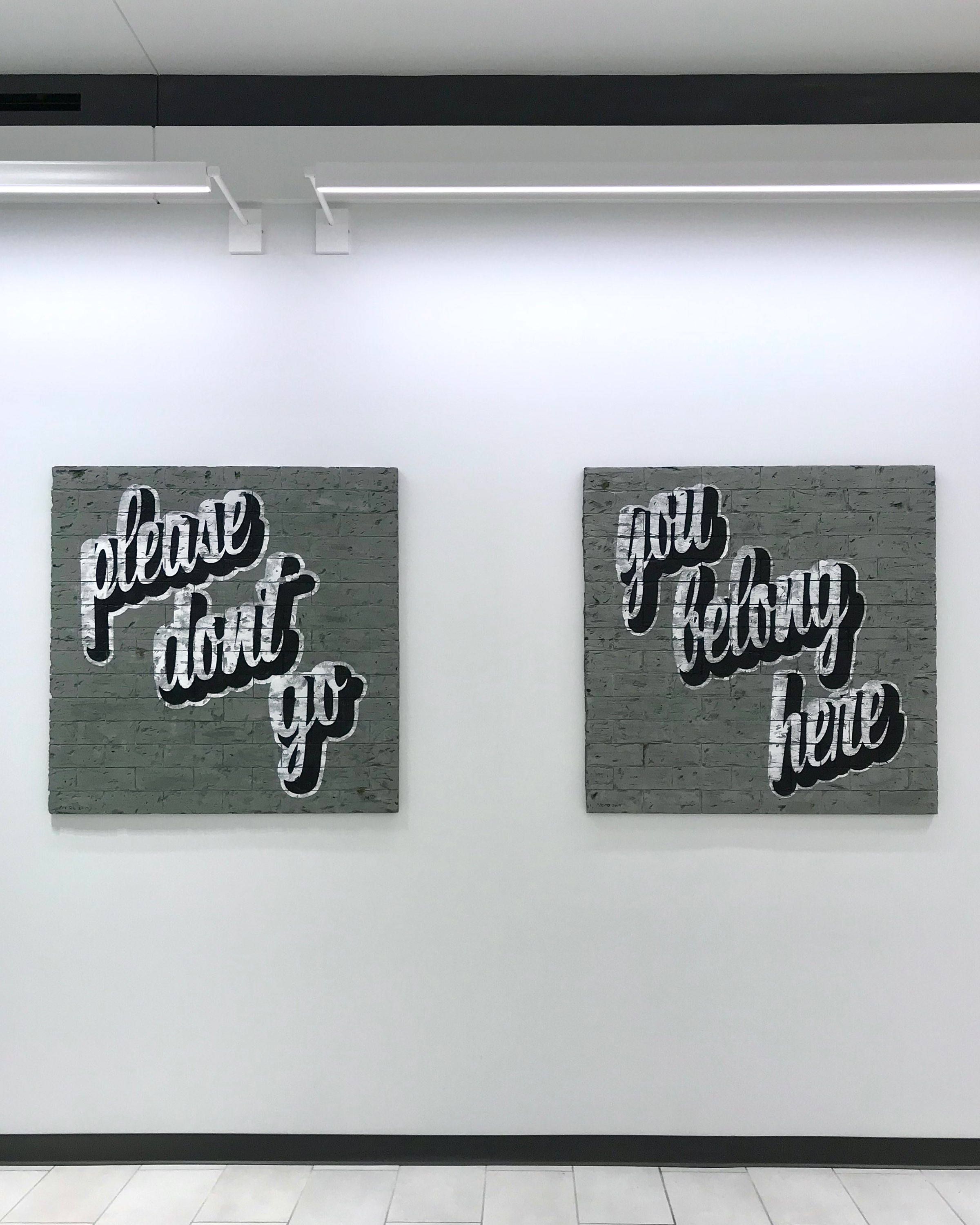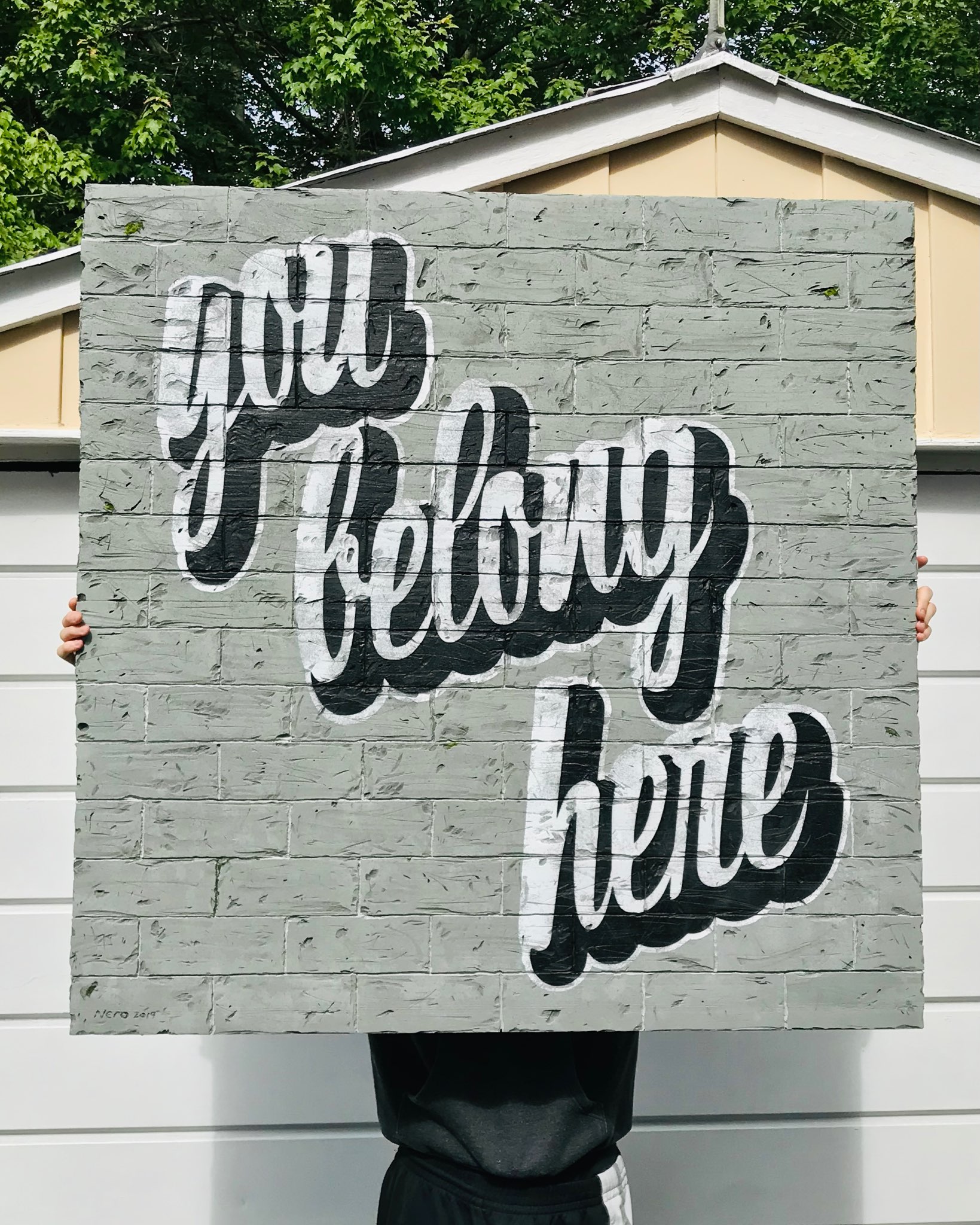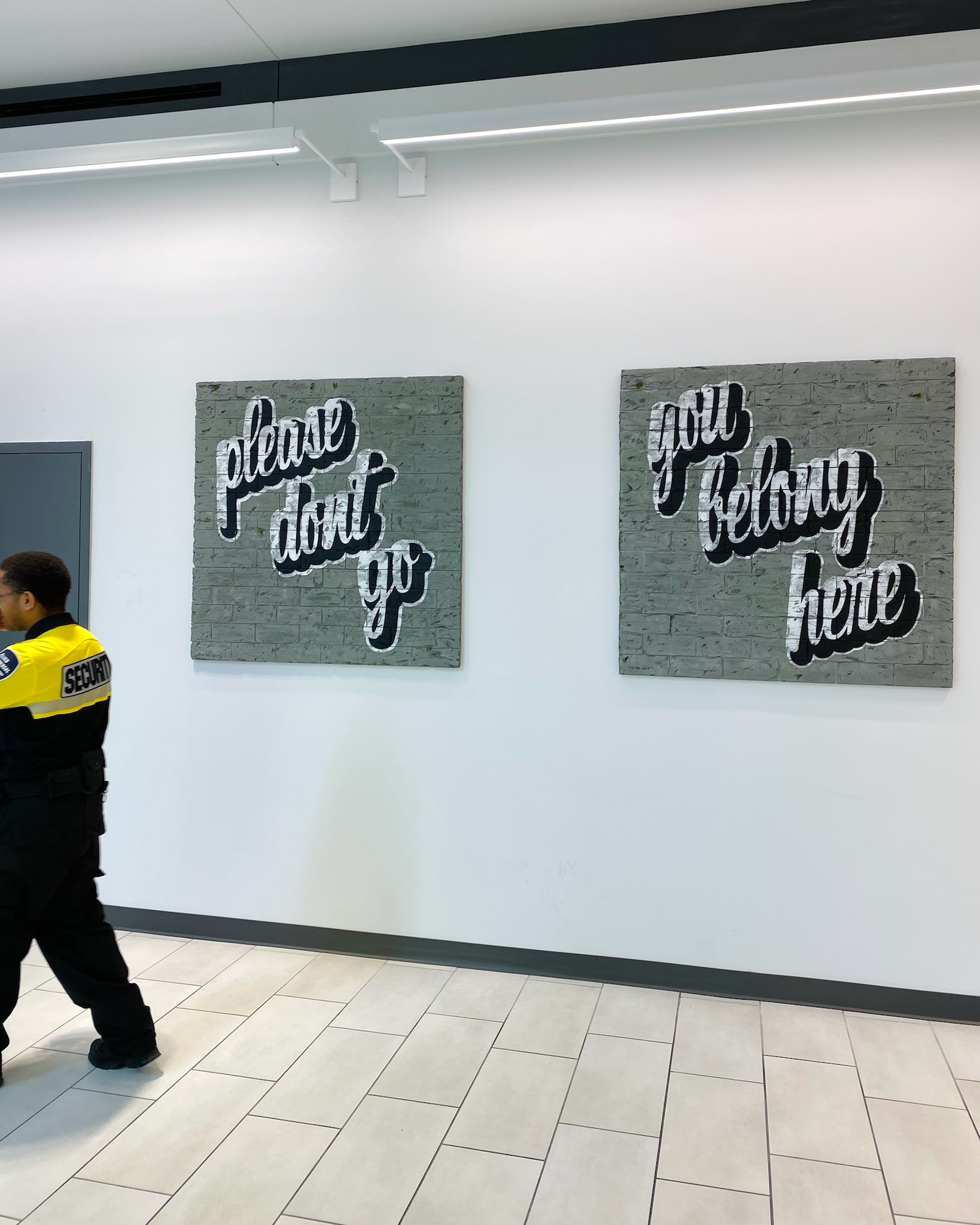 "YOU BELONG HERE" Mural (448 N 10th St, Philadelphia, PA 19123)

Located in the Spring Arts district of Philadelphia, Nero's first mural he painted in 2017. This mural is getting fresh paint in 2022 with an updated and more bold design.